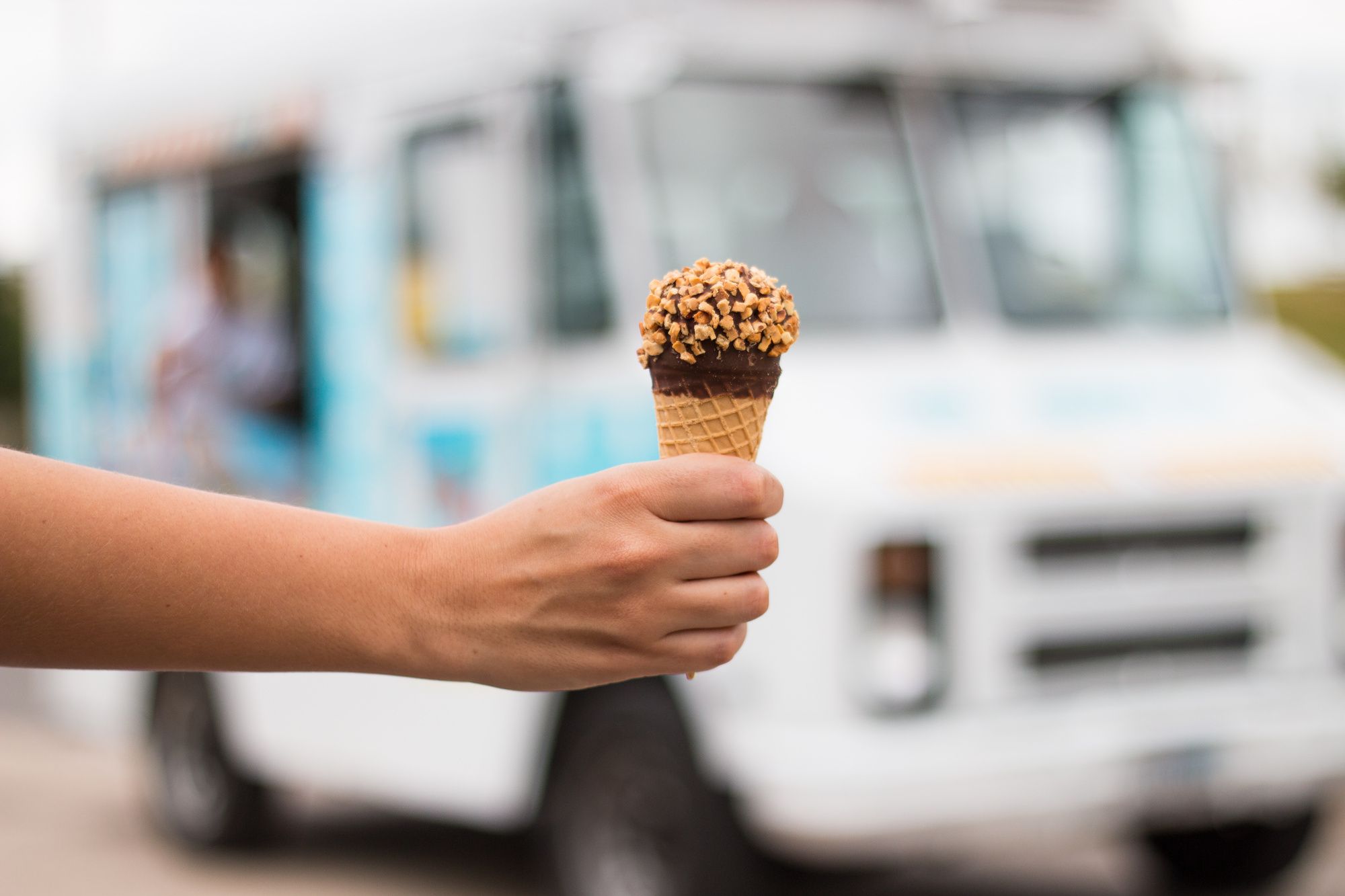 Food trucks are a phenomenon.
From nostalgic ice-cream to creative tacos, they're a great way to add something extra to a party or show your employees how much you care.
So if you've had a great quarter, been pushing your team to the max or just want to celebrate another event in style, the best food trucks out there could be a crowd – and wallet-pleasing option for you.
Want to know why they're a crowd pleaser, and make great economic sense?
Read on for our rundown of what the best food trucks can do for you.
The Best Food Trucks Are Tasty, not Pricey
Food trucks may serve all kinds of culinary delights these days.
If you want to push the boat out there are plenty that will serve you filet mignon or lobster. But some of the best food trucks tap into other crowd-pleasing foodstuffs that are kinder to the wallet.
Take one example – an events ice cream truck.
Remember the soft, whippy ice cream you used to get as a kid from the neighbourhood ice cream truck? Yep, it's seriously nostalgic and will go down a storm with your employees.
The best corporate event ice cream trucks take this simple favourite to the next level.
These trucks offer dipped cones, sundaes, floats – even popsicles, all made with top-quality ingredients, and starting from just $3 per person – serious value.
Check out the extensive menu Mega Cone Creamery can offer you by clicking here.
Choose the right food, negotiate a per head cost and you can give your celebration the wow factor without blowing your budget.
On-Site and Efficient
Take your guys out to lunch and you've got lots of time drains to factor in.
Transport, browsing the menu, bathroom visits, settling the bill all take time – time away from work.
If you want to show your team you care without effectively giving them a day's leave, the best food trucks are efficient, slick operations that keep people happy and moving and leave everyone satisfied.
When deciding which truck to go for, discuss with them the average serve times, so you can see how much of an impact it's going to have on the workday. One food truck can usually feed between 150-200 people per hour.
With the best food trucks able to serve hundreds of your employees in a short space of time, you'll find they save you money in another way – limited lost productivity.
Minimal Fuss
Food truck owners are highly motivated to make a good impression. Their business thrives on word of mouth and recommendations.
They know that great vibes come from great service.
Your employees might not mind standing in line for a few minutes, but they have their service down to a fine art, to make sure an impatient crowd doesn't develop.
They'll come right to your door (well, car park), prepare excellent food on-site and then leave.
What that means for you is no setup, no cleanup, no haggling over the bill. Clean, simple and efficient.
Whereas commercial caterers have additional overheads in terms of staffing, renting kitchens and storage facilities, food trucks are able to cut down on these.
This means that they keep their costs low, make simple products that they produce time and time again and do not have high overheads to pass on to you, the end customer. A win/win situation!
Mass Appeal
If you employ a lot of millennials, food trucks are right up their alley.
They have transformed themselves from their highly dodgy 'burger after a night out' reputation, into the coolest things on 4 wheels.
The best food trucks have millennials flocking in their droves, with 47% of them having dined from one. If you want to make a connection with your workforce, hiring one for a function is the way to go.
That does not mean though that they only appeal to one sector of your employees. With the offerings from the best food trucks being increasingly creative or gourmet, they will appeal to discerning palates of all ages.
Add in the nostalgia of certain trucks, such as ice cream trucks, they are sure to please your whole audience.
Whole Lot of Fun
Let's face it, there's just something fun about getting food from a truck.
Either surprise your employees with it as an unexpected treat, or let them know and all the anticipation to build. Either way, you'll have a fun time and create a buzz as they stand in line for their treat.
Everyone loves something for free and however nice the catering is, there's a little moment of joy when you head up to that window and get your free treat.
How to Get On Board
If you've decided that a food truck is the way to go for your next corporate event or staff appreciation day, then what's next?
Think about your staff and what will appeal to them.
As we mentioned, it needn't be the most expensive option that tells them how much you appreciate them, but you'll also want to use the best you can so that your kind gesture doesn't backfire.
Then try to make a booking a while in advance. Of course, they'll try to accommodate you however last minute your request, but you can avoid disappointment by booking well in advance, particularly around the holidays.
The Verdict: The Best Food Trucks
The verdict is in, food trucks are the way to go.
Popular across the board, cost-efficient and delicious – what's not to love?
Whether you're thinking of using them for a corporate event or a large party for a special occasion in your personal life, they'll be sure to go down a storm.
At Mega Cone Creamery, we have awesome ice cream trucks with groovy styling, ready to add some pep to your next event.
People love the nostalgia of an ice-cream truck, taking them back to running down the street, following that tune.
We've turned up the volume with high-quality ice cream and an amazing range of frozen treats to suit every taste.
Click here to see what we can do for you.