5 Best Catering Ideas for Large Groups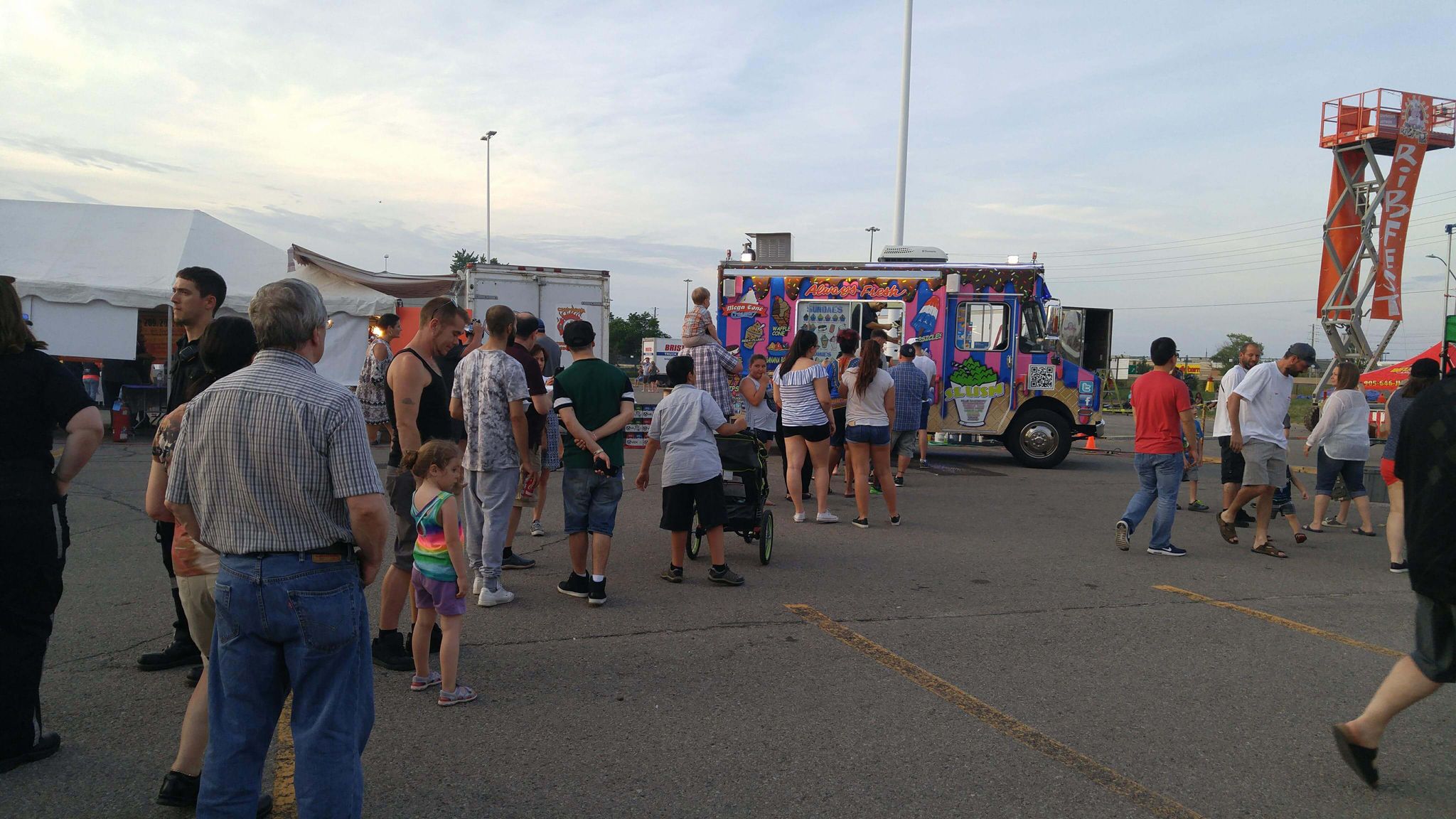 So you're throwing a party and have a large group you want to feed? Well, this can be a little bit tricky, especially if you are doing it for the first time.
I'll tell you what- we have some crazy but smart catering idea for large groups that will help you organize a successful party without breaking the bank.
At Mega Cone Creamery, we boast of being one of the most established ice cream vendors in Kitchener, Waterloo.
For more than a decade, we have served hundreds, and even thousands of people with our hand built ice cream trucks. Based on this experience, we have the firsthand catering hacks for large groups.
Here are the 5 best catering ideas for large groups.
1. Get the Number of Attendees Right
Whether you are outsourcing catering services or doing it yourself, it's imperative to get the number of attendees right. What if the number of the attendee exceeds your expectations? It may get embarrassing if some guests don't get food. On the other hand, it will be costly if the number is much too small for the available food. That means most of it will be a waste. For instance, if you want to hire Mega Cone Creamery, the quantity of the ice cream we bring with us is based on the numbers provided. So if you give wrong numbers, we might get our calculations wrong. But no worries, we always have a backup plan if the attendees exceed our initial prediction.
2. Design a Menu
Now that you have the correct number of people attending, the next step should be designing a menu. The rule of thumb for planning crowd menu is keeping it simple. And I insist that if you are doing for the first time; hire a professional (party planner) to help you out. But a few things that should help you come up with the right menu. First, is the age of your attendees. Are they teenagers, senior citizens, young children or younger people in their 20s? The occasion also matters a lot. Is it a graduation party or what kind of gathering are you feeding? Are you expecting vegetarian and if you yes, do you have an estimated number. Such information will help you design a perfect menu for the crowd.
3. Time of the Day
Well, this is a huge determining factor for the choice of food to prepare. It will also affect the menu in a significant way. For instance, it will be ridiculous if you are organizing a shower at 12:00 and only to serve a few desserts. This is lunch time, and people are likely to be hungry, so they need full lunch at least. If the party is in the morning, there should be plenty of light snacks. For afternoon parties, you need a lot of ice creams, and Mega Cone Creamery is here to offer you the best deal for that. Also, keep in mind that people are likely to eat and drink more during the night.
4. Have a Flexible Budget
Budgeting is where most of the party organizers get it wrong. What informs the budget? There are two ways you can go about it. First, you can get the number of attendees and make a budget out of it. Secondly, you can start with the budget to get the number of the attendees that you can feed. Do not organize a party blindly without having the cost estimates. If you are outsourcing catering services, go for an affordable but quality caterer. What you need is getting value for money. For Mega Cone Creamery, our charges start at $3 per person. That is quite affordable and best offer you can find on the market.
5. Choose Desserts Carefully
People will love the food you prepared for them, but will likely remember the taste of the desserts. If you are doing for the first time, please some research before opting for one. There is a vast array of desserts for the crowd but choose what satisfy any taste. Get the right recipes and if you are finding it difficult, hire a professional to help you out. Ice cream has always been the best option for dessert for large groups. Well if that's your choice Kitchener, Waterloo area, Mega Cone Creamery has got you covered. Hire us, and we will be there with our ice cream trucks to feed your guests. We will not only feed your guests but also give them nostalgia of having a childhood style ice cream truck.
These the 5 main catering ideas for large groups or crowds. Note that a successful party must feature great desserts. Ice cream will always do the trick. So contact Mega Cone Creamery Inc. for booking, and we will be there with our tracks doing what we know the best- serving ice cream. We are super-efficient, cost-effective and we can serve any number of attendees. Call us any time of the day for booking or if you need any information from us.