How to Throw an Unforgettable Gender Reveal Party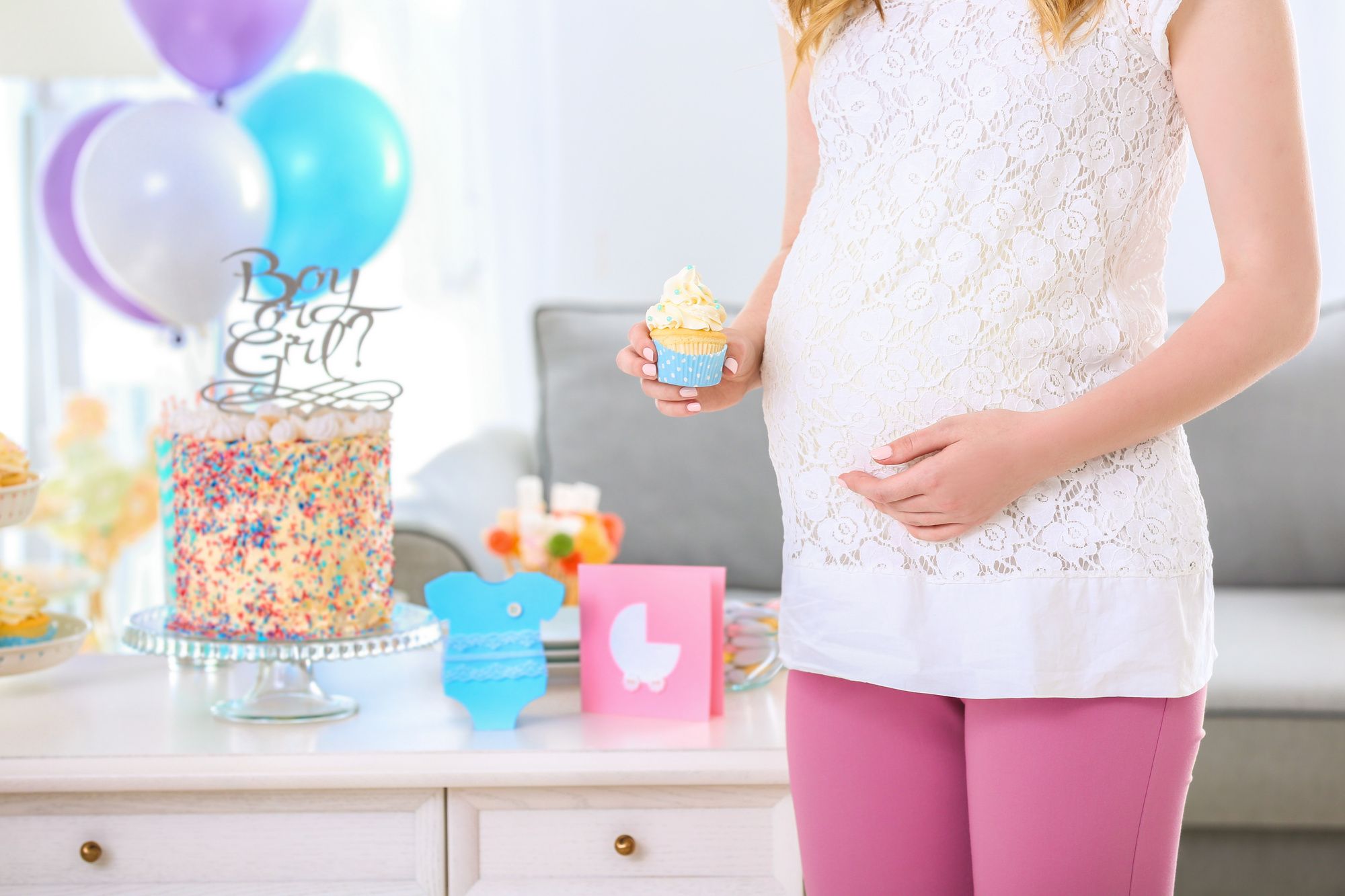 Apart from receiving the news that you're actually pregnant, there's nothing more exciting than finding out the sex of your baby
So it's not surprising that more and more parents-to-be are choosing to throw a gender reveal party to commemorate this special occasion.
If you head to YouTube, you could watch over 500,000 videos of parents-to-be revealing the gender of their baby by slicing cakes, shooting confetti or, releasing balloons, etc.
All of which to uncover a flurry of pink or blue.
In light of this, let's dive into our top advice on how to host an unforgettable gender reveal party.
Themes
First things first, you should consider whether you want to pick a theme.
Here are some fabulous ideas you might want to consider:
Ducks (you could hang up "waddle it be" posters and banners)
Holiday inspired themes, for example, valentines in February, Halloween in October, Christmas in December, Easter in April, etc.
Just simple blue and pink
Bees (you could hang up "what will it bee" posters and banners)
The beautiful thing about holiday-themed gender reveal parties is that it's easy to come up with loads of cute games for your guests to guess the sex of the baby.
For example, you could give your loved ones a blank Christmas tree decoration upon arrival, and get them to write either "boy" or "girl" on it and hang it on a mini tree.
Or, for a Halloween themed party, you could have them write their guess on a pumpkin.
Alternatively, for an Easter-themed party, you could give your guests Easter eggs, and when they unwrap them, a pink or blue colored egg will be waiting for them underneath.
However, most parents-to-be opt for a simple, yet tasteful pink and blue theme.
Think, pink and blue cocktails, foods, cutlery, tablecloths, cups — you name it; there's probably the gear you need to compliment the theme of your party out there online.
Also, be sure to serve pink and blue ice cream cones. This is a great treat if you're hosting a summertime party. You could serve strawberry ice cream with blue sprinkles and blue bubblegum ice cream with pink sprinkles!
Party Invitations
We recommend sending your invites approximately six weeks before your party.
There are some beautiful invitations out there, some you can even print out at home. Perfect if you're on a budget!
Voting Cards
It's lovely to get a little bit of guest interaction going at your party. As people come through the door, give them each a voting ballot and ask them to guess the gender of your baby!
Then you can see who got it right after you've revealed the sex!
Balloons
When it comes to breaking the news, balloons in a box never fail to disappoint.
Pack your gorgeously decorated box with either pink or blue helium-filled balloons and then unleash them to reveal your baby's gender to your guests!
Or, request a black balloon filled with either pink or blue confetti from your local party supply store.
Then all you need do is pop the balloon with a pin, and the confetti will beautifully flutter out!
Scratch Cards
Scratch cards are an amusing and cute way of revealing the sex of your baby.
As your guests scratch away, either the color blue or pink will appear. Alternatively, you could opt for the words "boy" or "girl."
People love a scratch card, so this is bound to go over well!
Confetti Push Pop
This may just be the most exciting way to get everyone involved in the reveal of your baby's sex.
Give everyone a confetti push pop, and when it's time for the big surprise everyone can set their confetti cannons off at the same time.
Either a mass of pink or blue confetti will come tumbling down — what fun!
Let Them Eat Cake, and Ice Cream!
No gender reveal party is complete without a cake and ice cream to wash it down.
There are so many fabulous cake designs online that you could take inspiration from. There are cakes featuring everything from baby booties to adorable playing blocks.
It'll be difficult to make a choice!
However, the one thing that unites all these cakes is that the icing or sponge inside should boast either a pink or blue color — gorgeous, tasty and fun, what could be better?!
Thank Your Guests
Let's circle back for a sec to the voting slips we spoke about earlier — you could get your guests to put their voting ballots in either a jar labeled "boy" or "girl."
Then, after the secret's out, you could pick a slip from the "correct" jar (make sure everyone writes their name on their ballot) and give them a prize!
You could easily do a similar thing with a raffle. Hand out pink and blue raffle tickets when your guests place their votes and select a winner at random.
Other Gender Reveal Party Ideas
The different types of foods you could serve are endless. Typically, the party food's eaten before the big reveal.
So, you might want to ensure the nibbles compliment the blue and pink theme.
We have a few ideas for you:
Fruit (especially, strawberries, bananas, grapes, etc.) and pretzels dunked in pink or blue frosting or dyed white chocolate.
Cupcakes with blue or pink frosting.
Cookies dyed pink or blue
Vegetables with blue or pink dip (you could add food coloring to ranch dressing)
Needless to say, you could almost make any food fit a pink and blue theme with a bit of imagination and a dash of food coloring.
Want Some More Information?
If you liked this blog post and would like some more ideas on how to throw the ultimate gender reveal party, please feel free to contact us.
Once you've sent off your contact form, one of our friendly team members will get back to you as soon as possible and help you as best they can. We look forward to hearing from you soon!