How to Throw an Awesome Employee Appreciation Event to Improve Company Morale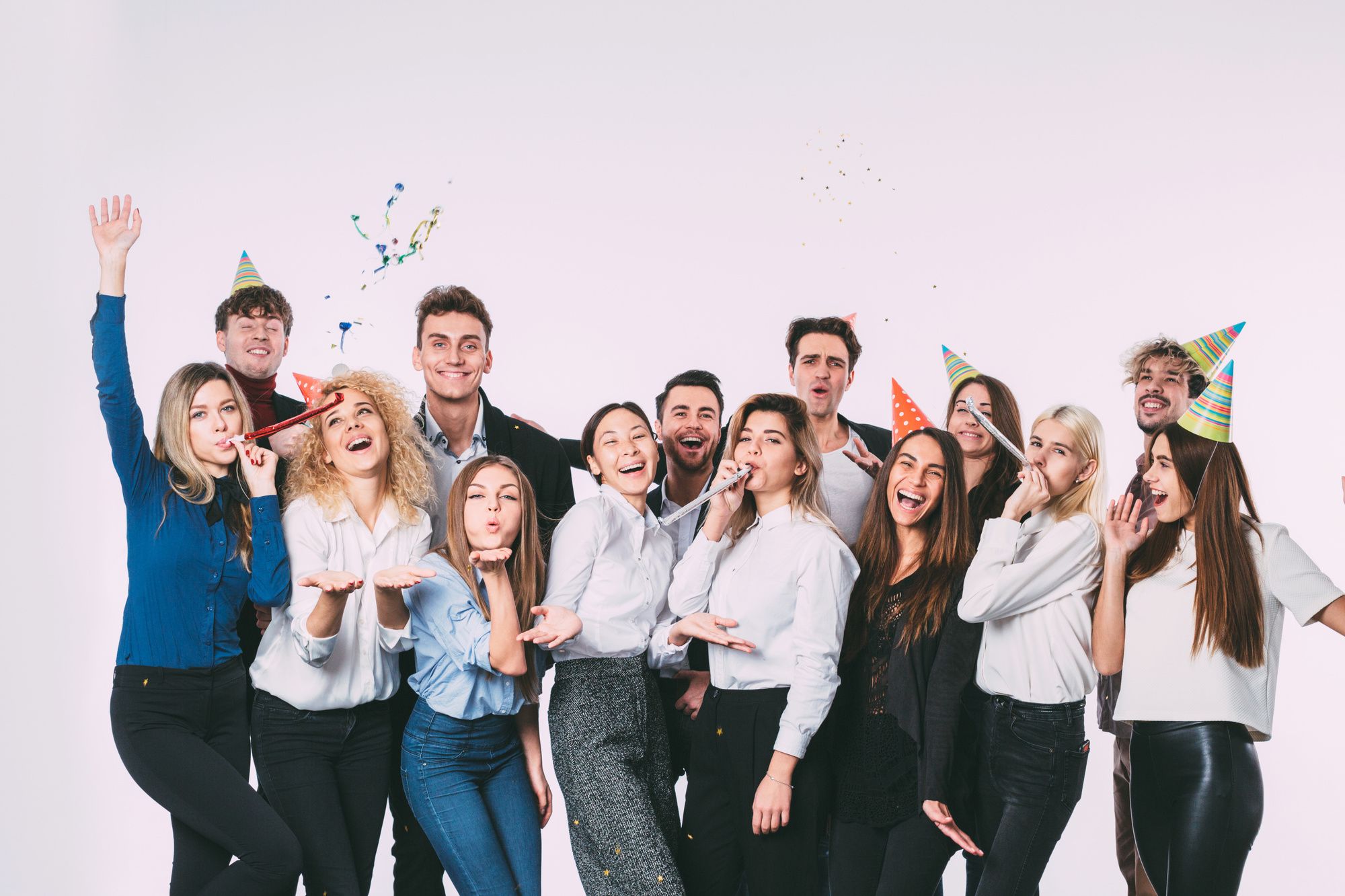 Where would your business be without employees? Nowhere.
But employees aren't just bodies performing tasks and activities that make your business run. They're people, and people liked to be thanked for the work they do.
Done well, employee appreciation events produce remarkable results. Some results benefit the employees. Other benefit your bottom line. All can last long after the event is over.
When you calculate the cost of staff turnover, who can argue with the value of showing gratitude?
Read on to discover how to make your next employee appreciation event awesome!
Timing
Should appreciation events be held during work hours or outside of them?
The answer depends on how your company operates and the scope of the event.
Most often, events held during work hours are better received by employees. It feels special, like playing hooky from school, when a portion of the workday is spent at a party.
But watch out for the pitfalls of holding an employee appreciation event during the day. They can cause good intentions to backfire:
Remove productivity or similar requirements for the time the employee is at the event
Make it clear that those requirements have been removed
Pay the employee for their time at the event
If your business uses multiple shifts, be sure to hold an equal event during each shift.
For events held outside of working hours, follow these guidelines:
Make attendance voluntary
Plan activities and entertainment that's out of the ordinary or otherwise compelling
Keep the location close to the workplace so you know people can get there
Allow families or a plus-one to attend to reduce the impact of using personal time to receive the appreciation
Also, consider showing gratitude year round for longer-lasting effects.
Interactivity
A key component of a successful employee appreciation event is interaction. Provide ways for employees to interact with each other beyond ordinary chit-chatting. Games are a great way to achieve this.
Also, create interaction between "the organization" and employees. It can be in the form of a high-energy presentation or touch-screens at exhibit booths.
The way tables for eating food are set up also contributes to interactivity. Tables that seat 4-6 are best for facilitating conversations.
If you use large tables, try placing cards with conversation starters in the center to spark interaction among the larger group.
Music
Have you ever been to a party without music? Of course not! What's a party without music?
At an employee appreciation event with lots of presentations, make sure to have music as people arrive and mingle. Also, between presenters or segments.
Live music is the best for keeping energy high. But using a skilled DJ or well-constructed playlist can also work.
When choosing songs, stick to those that most employees will have heard and can enjoy. Contemporary pop songs are usually a safe choice. But if you have many employees over 40, also include a few golden oldies!
Food
Whether your employee appreciation event is indoors or outside, formal or casual, food is a great way to show appreciation.
After location, food could be the most important aspect of the event.
Sometimes, the entire event is about food. For example, holding an employee appreciation lunch or setting up a bagel and coffee bar every morning for a week.
The secret to a successful employee appreciation event with food is to hire quality caterers. You can start with recommendations but never forgo tasting the food yourself.
Look for suppliers who have experience serving a group as large as yours. Give them a tour of the location before signing a contract to avoid any logistic or food safety and prep issues.
For outdoor events, consider having multiple vendors with individual setups such as BBQ pits and ice cream trucks. Not only does it make it easy for employees to get the food they want, but it can also enhance the fun factor.
Giveaways
Next to food, giveaways are a popular thing at any employee appreciation event.
Loot bags with small items, some branded and others not, are an easy way to make everyone feel valued. Keep items simple, universal, and of good quality. Try to mix practical items like pens, thumb drives, or portable USB chargers with more playful items like stress balls, stuffed toys, or fidget spinners for maximum joy.
Also, use giveaways as prizes for games or other friendly competitions. If you want to hold a raffle, don't require employees to buy the tickets. Individuals should pay for nothing at an employee appreciation event.
Employee Appreciation Event Photos
Even though everyone has a camera in their pocket all time, hire a skilled photographer to take pictures of the event.
Candid shots are fun. Ask the photographer roam around, snapping pics. Just let employees know when they arrive at the event, they could be in a candid shot.
If there's a formal presentation segment during the event, get lots of photos in case you want to use them in the annual report or marketing materials.
Setting up a photo booth can help increase interaction and induce contagious laughter. Supply costume pieces such as hats, glasses, and scarves plus props that align with the event theme or what your business does.
If you have games such as Throw-a-Pie-at-the-Boss or the execs are the lunch servers, get pictures. And don't forget to share them with employees as soon as possible after the event.
Closing Thought
As a leading provider of creamy ice cream treats in Southwestern Ontario, we've served hundreds of thousands of people. We've been a part of many employee events from corporate parties to company picnics.
Every event is different. But the most successful always put what would make the employees feel good at the top of the priority list. Planners of successful events create ways for employees to get unique experiences and good memories.
If you're in the Kitchener or London areas, add a fun and delicious treat to your employee appreciation day with ice cream. Contact us today to find out how!