5 Occasions That Call for an Ice Cream Party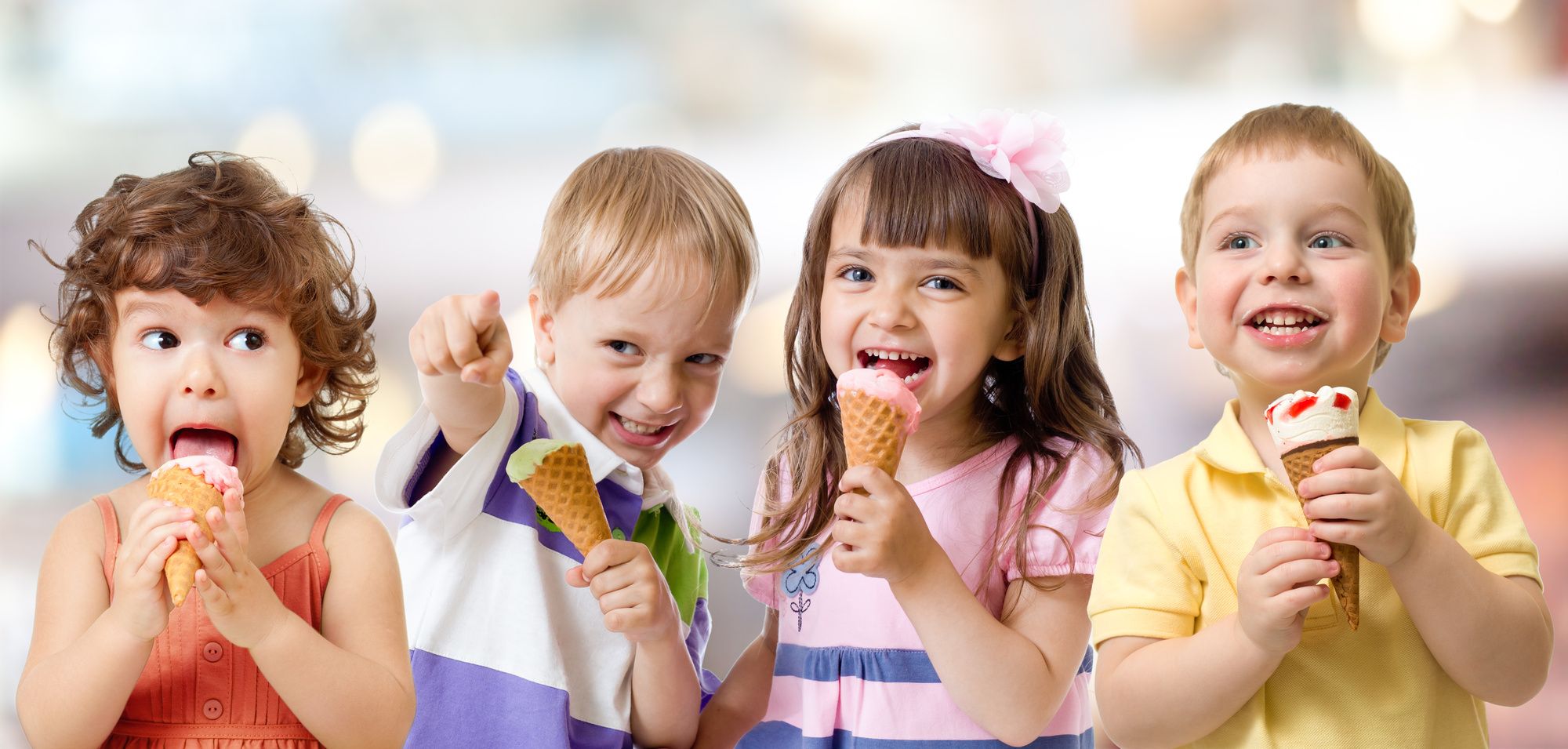 I scream, you scream, we all scream for ice cream!
Let's be real. Is ice cream ever a bad idea? We don't think so. In fact, we'd like to think it's completely acceptable 365 days a year (366 if it's one of those special Leap Years).
With that said, an ice cream party turns into an absolute must-have for a few special occasions.
Let's get on with them!
Birthday Parties
Birthday cake, shmirthday cake, right? It's time to take a newer twist on your birthday dessert. After all, when was the last time you saw someone stoked on a boring sheet cake?
Whether you're turning 5 or 95, you're never too old or too young for an ice cream party. Besides, what better way to celebrate another year of life than with your favourite sweet treat?
Take your birthday party extravaganza to the next level by offering your guests handmade ice cream sandwiches, mega shakes, or classic popsicles and treats.
We think this is the perfect treat if you have an outdoor party or pool bash either in a home-based or location-specific party (like at the park).
Think of it this way: less planning, organization, and commitment on your end. You just hire out the truck, and the rest is up to the company. Simple as that!
Weddings
They say that people go to weddings for two things: an open bar and the food.
Chances are, you've already planned out your alcoholic beverages and your meal catering services. Have you thought about adding in a unique dessert that everyone's guaranteed to love?
Attending a wedding isn't cheap, especially after you factor in the cost of travel, transportation, attire, and gifts. If you're in the bridal party? The price jacks up considerably more- upwards to a thousand dollars for your day.
That's why it's so important for you to make your guests feel special and appreciated on your happy day.
With many weddings extending several hours to half a day, it's important to keep them fueled on tasty foods throughout the party.
Your wedding is a perfect occasion for an ice cream party. It's time effective, stress-free, and budget-friendly! It's also a creative dessert- people will be talking about it long after the wedding day is over.
Plus, imagine the joy and surprise on everyone's faces when the ice cream truck rolls around! It's that same look of sheer happiness children have when the truck cruises down their street.
And, in case you were wondering if you had to choose between a traditional wedding cake and an ice cream, don't worry! There's no rule that says you can't have both, and we bet most guests would be happy to have their choice.
Corporate Events
Are you in charge of coordinating your company's next corporate event? Do you have any input on the menu and budget? If so, skip the traditional affair and make it way more memorable and interesting for your colleagues.
When it comes to planning a killer corporate event, you want to make sure that you're keeping your colleagues entertained and appreciated. Otherwise, it'll feel like just another work meeting obligation.
With that in mind, you'll also likely need to adhere to a strict budget. Fortunately, an ice cream party fits into those requirements, with most packages costing less than $5 per employee.
Lighten up the mood by kicking it old-school with everyone's favourite ice cream. Who knows? Maybe you'll learn that your boss and you equally love the same flavor.
Graduation Parties
Got a high school graduate in the house? What about a college or graduate school graduation?
No matter the occasion, it's always a great idea to celebrate a special graduation with a special ice cream treat. Since these events usually take place near May or June, it's optimal weather for your favourite ice cream.
Graduation is a time of celebration- it took the person a lot of time, work, and discipline to get to that milestone.
And, with more and more people throwing extravagant, large events for graduation, incorporating ice cream is a great way to keep all your guests entertained.
Grand Openings
If you're in charge of a business, you may be considering the virtues of officially opening your doors with a grand opening.
Grand openings serve many exciting purposes. They generate buzz and media publicity around your store, and they can attract plenty of new customers. Plus, they're great for the community, as they help you establish yourself and network with other small businesses.
With that said, you want to take your company's grand opening seriously. It needs to be fun, dynamic, and compelling- otherwise, you're not only wasting time and money, but you're giving your business a pretty bad impression.
And, let's be real: just like with most events, food is absolutely going to be your selling point. After all, no matter who your target customers are, they're going to want to eat.
You can incorporate your ice cream party as a surprise, or you can build hype by announcing it on your flyers and social media.
No matter how you choose to do it, people will eat the ice cream and they will be introduced to your company. Talk about a win-win for everyone.
And, what to
Final Thoughts on Your Ice Cream Party
No matter what kind of event you're hosting, ice cream will always take your party to the next level.
Ready to entertain your guests with unforgettable fun and sweet treats? At Mega Cone, we've got you covered.
Contact us today, and let us help serve the sweetest party of your dreams.